Guild of Darksteel, a dark fantasy adventure game.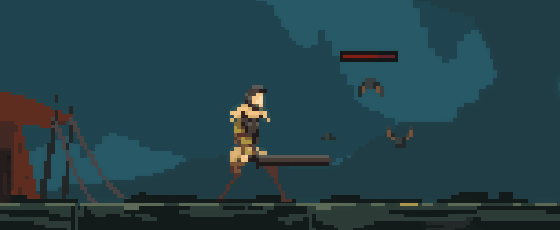 Embark on a dark fantasy adventure and follow Sellsword, the immortal, as he seeks a purpose in eternal life.
Explore the city of Ravenrock, where the Guild of Darksteel has set office. Become one of their immortal mercenaries and investigate the mysterious tunnels underneath the city.
What secret do the bowels of Ravenrock hold? Only you can find out.
Guild of Darksteel is an adventure game with a beautiful pixel art style and an immersive story, inspired by cinematic platformer classics such as Another World, Flashback and Prince of Persia. One-man studio developer Igor Sandman was nominated at the Belgian Game Awards for both Best Art Award and the Fresh Talent Prize.
Key features:
Deep and immersive story.
Beautiful pixel art.
Battle system mixing memory and execution.